For Culture Night Belfast, I joined Drawn In to create this whale mural on
Waring Street Entry
.
We each had a different section, mine featured the the unfortunate creatures
now residing in the whale's stomach.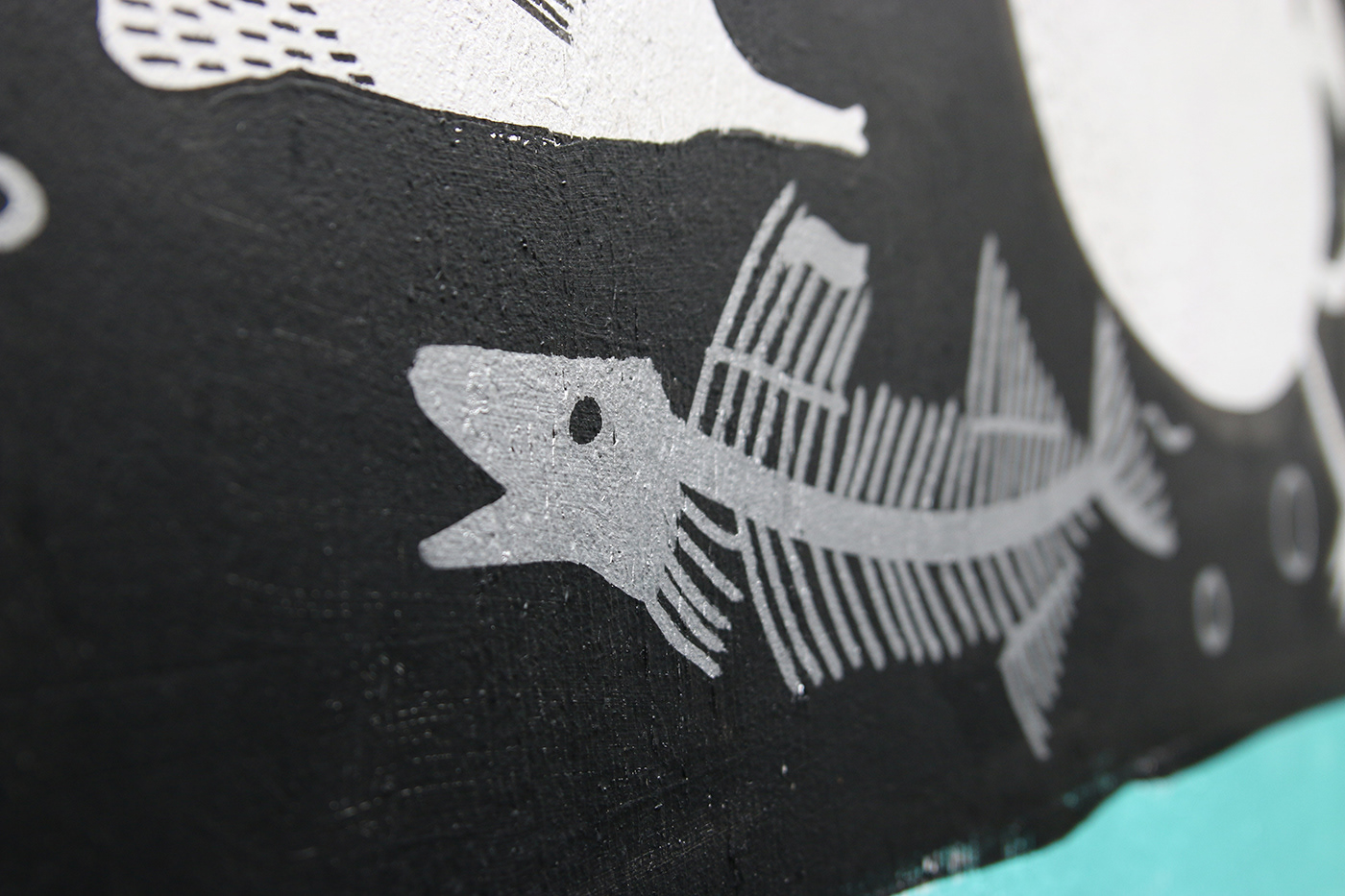 I took part in the live draw/exhibition event 'I Am Illustrator'. It was a symposium with 4 days of collaborative live illustration, talks and discussions around the key issues relating to illustration
and the creative industries in Northern Ireland.